10th Annual VAFF Industry Insight Series – Fall 2022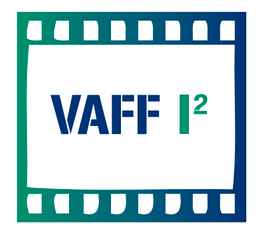 Working Below the Line at Hollywood North Panel

Working crews on sets panel discussion at Hollywood North
Panelists:
Beatrice King, acting coach, youth performance
Beatrice King is a mixed Asian Canadian actor, acting coach, producer and director. As an On Set Acting Coach specializing in youth performers, Beatrice has worked on major productions for Netflix, Disney, and Universal, including Oscar winner Allison Janney's 'Lou'
Casey Chan, member of the grip department –  IATSE 891
Casey Chan's 8 years in the movie industry multifaceted technician in the grips & electrics departments. Simultaneously Casey was a facilitator for the BCFED. Recently achieved BCRST, their safety certification, and is currently on the IATSE 891 Executive Board.
Kat Ruston, member of the lighting department – IATSE 891
At a young age, Kat Ruston knew she wanted to be involved in moving pictures. With a bag full of dreams and the bright energy of an inexperienced youth, she relocated to Vancouver from Nanaimo where she discovered the world of Hollywood North. Ruston found joy in the Lighting Department as soon as she set up her first baby bounce. The adrenaline from the quick set-up bursts to the dynamic working locations made it an exciting working environment that encouraged Ruston to explore the multiple layers of being a lighting technician. Her keen eye and passion to learn helped her gain opportunities in besting her own crew  and eventually gaffing second units on a popular series.
Moderator: Hillary Bergshoeff, IATSE 891
Presenting Sponsor:

Series Sponsors:
What is VAFF Industry Program?  Check out the past Industry Insight Series.
Subscribe to our e-newsletter and Learn more about our upcoming Industry news and events.